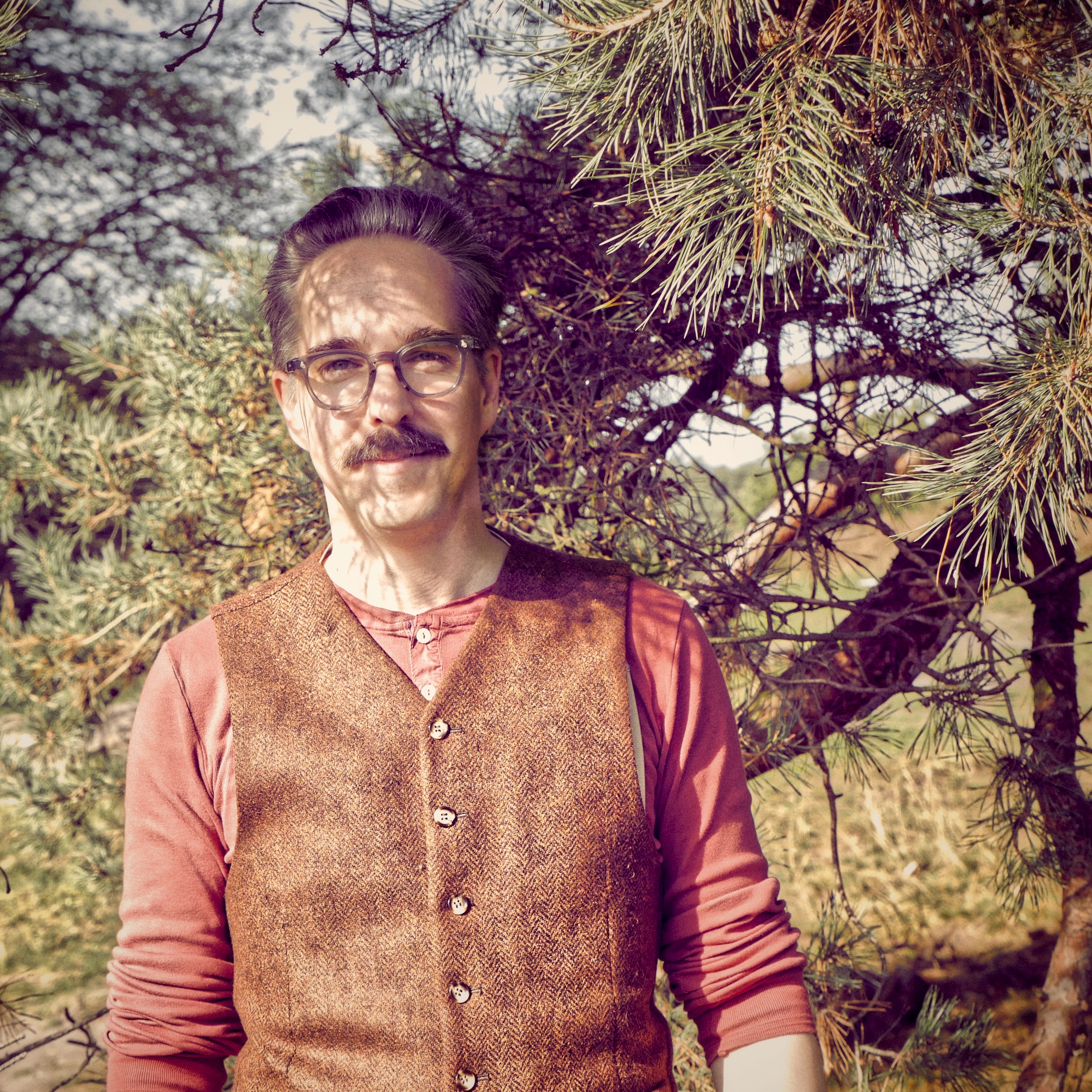 Living in The Netherlands for the first seven years of his life, young Mueller spent most of his time fantasizing about cowboys and Indians, stagecoach robberies and outlaws. A dysfunctional home fueled his escapes into worlds of adventure which were acted out extensively on paper. Drawing presented an effective instrument to counterbalance the boy's social discomfort and lead to a fundamental connection to the act of putting lines on paper. At age seven he witnessed his parents' separation and underwent a subsequent relocation to Germany — a country he would never feel quite at home in.
During his teens Mueller developed a strong interest in graphic-design; he created his own line of digital typefaces and his 1996 web-site was featured in a book that chronicled the pioneers of experimental web-typography. During this time he fashioned the now infamous free-font Mom's Typewriter.
At age 20 Mueller started studying graphic design at Aachen's University of Applied Science which soon led to disappointment. The traitorous world of advertisement was not a pleasant outlook for the idealistic young man. Instead he devoted himself to craftsmanship: he stopped using a computer for typographical tasks and taught himself how to letter by hand. He submerged himself in old volumes on letter construction and drawing ornament and pattern, and fully dedicated himself to becoming a complete draughtsman.
During the last 10 years Mueller was busy creating countless CD covers, concert posters, logos, and shirt designs for the American and European alternative roots music scene. His comics have been published in America and Europe. His debut graphic novel The Mighty Millborough, Contes Du'n Homme De Goût was published in France in 2013. He is a frequent contributor to Mineshaft Magazine. He enjoys strolls in nature, is an avid collector of vintage fountain pens and delights in playing with miniature soldiers while listening to classical music. His favorite drink these days is root beer.