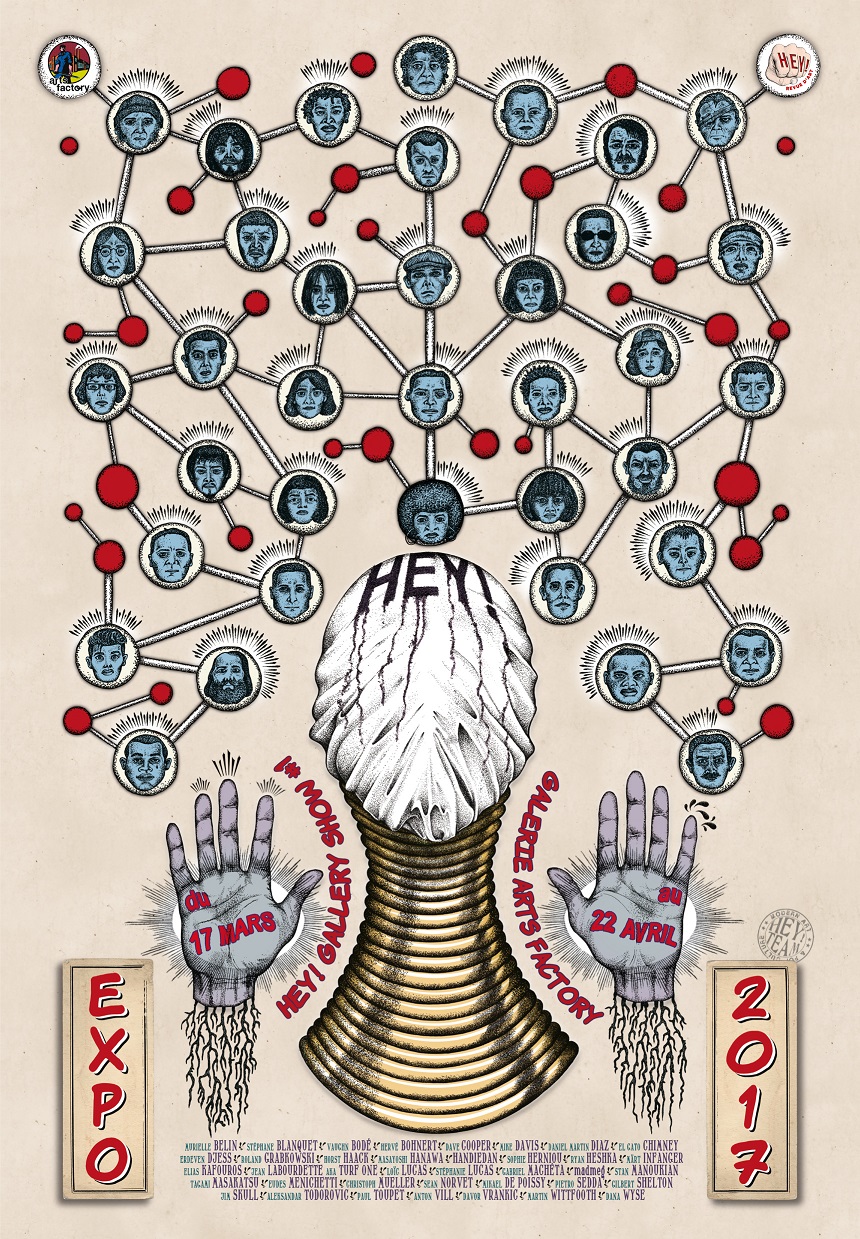 Here are some pictures from the marvelous opening of the HEY! Gallery Show #1 in Paris, France. The show features artists from around the globe that all have one thing in common: They tend to be ignored by the art establishment. All the better that the wonderful people behind HEY! Magazine have made it their mission to give them a platform. I am fortunate enough to be among the 37 international artists that are being featured. If you are in the area, I highly recommend a visit.
HEY! Gallery Show #1
March 17 – April 22, 2017
Arts Factory, 27 Rue de Charonne, 75011 Paris, France
Further information:
HEY! website
Time-Out Paris.